Waney-Börd Table [Metal Legs]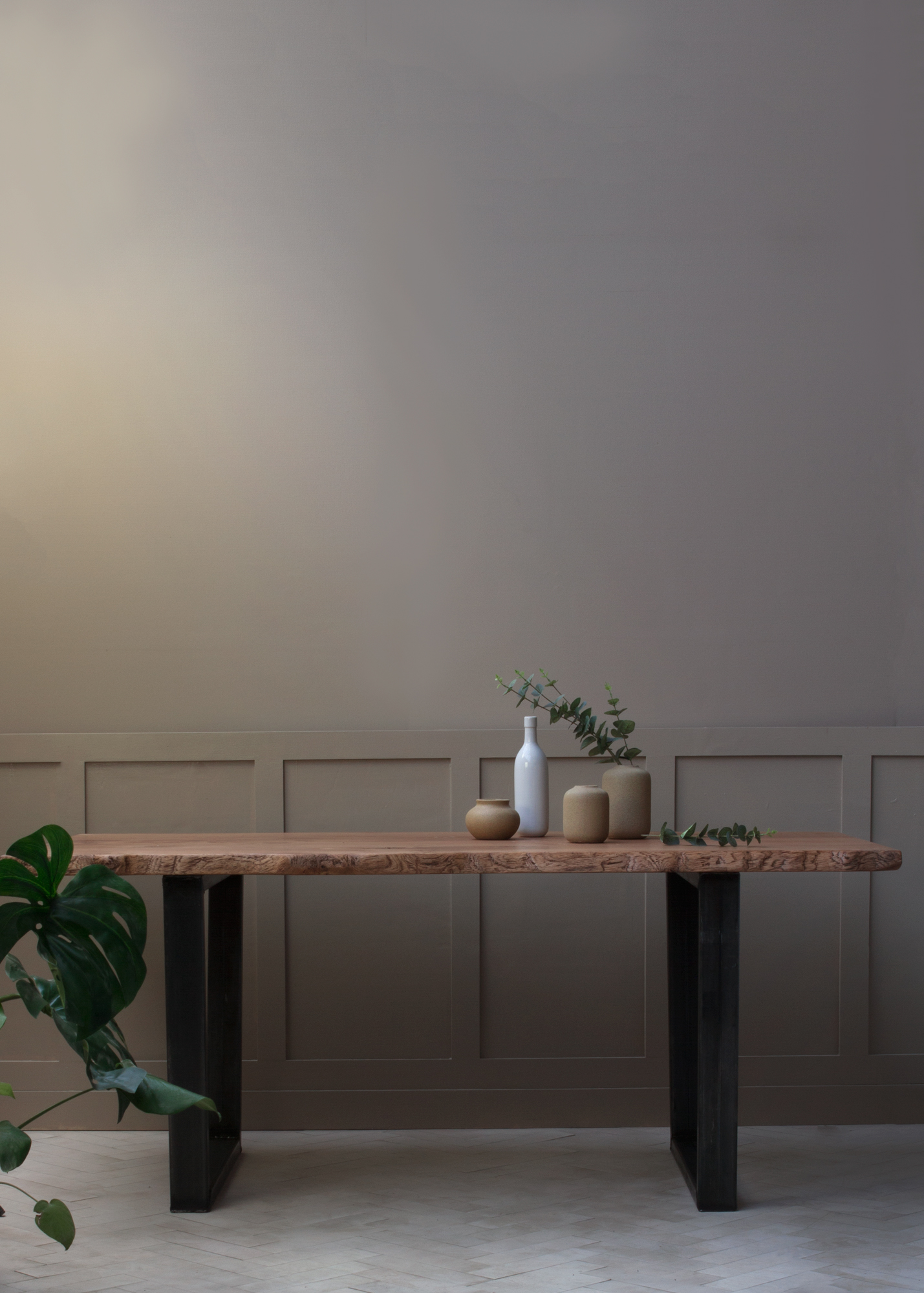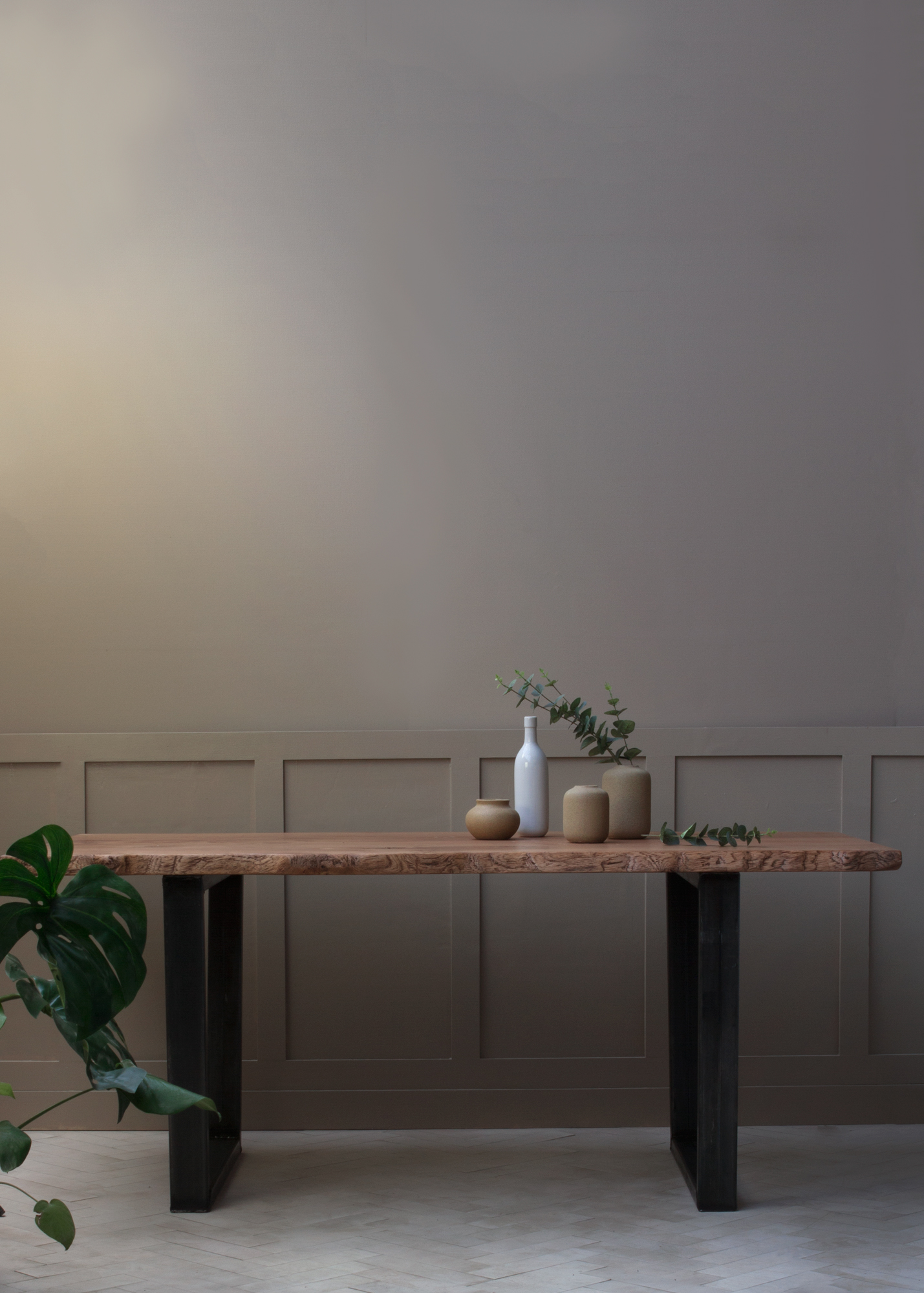 Waney-Börd Table [Metal Legs]
FREE DELIVERY!
'Börd' - by KONK!
Originally designed for the boardroom, but equally suited as a family dining table or centerpiece in a cafe or shop display. Each of our Waney Edged Börd Tables have a completely unique live edge oak top, set on an industrial steel trapeze shaped base.
Our waney edge products are different every time, we fix any natural cracks and large knots with walnut butterfly joints (these won't be on every order), take off any rough bark and leave a bit of rustic character.
Photographed Dimensions: Table 1. custom size L:1600mm x W:800mm (approx) x H:750mm. Table 2. seats 8 - L:2400mm x W:900mm (approx) x H:750mm
We've given a few suggestions but remember this product can be made to any size, and with any of our finish options. Just send us a message with your requirements for a free quote!
Note: The four seat version of this table has the trapeze shaped leg flipped, so that it's wider at the bottom, for stability.
Note: In places the width of this item may vary by +/- 100mm depending on the piece of oak. We will of course do our best to ensure that the majority of the piece is the width ordered.
Note: This product is made to order. For our current lead time please check the website here.
Standard Sizes (contact us for custom sizes):