'A Frame' Dining Table [Extendable]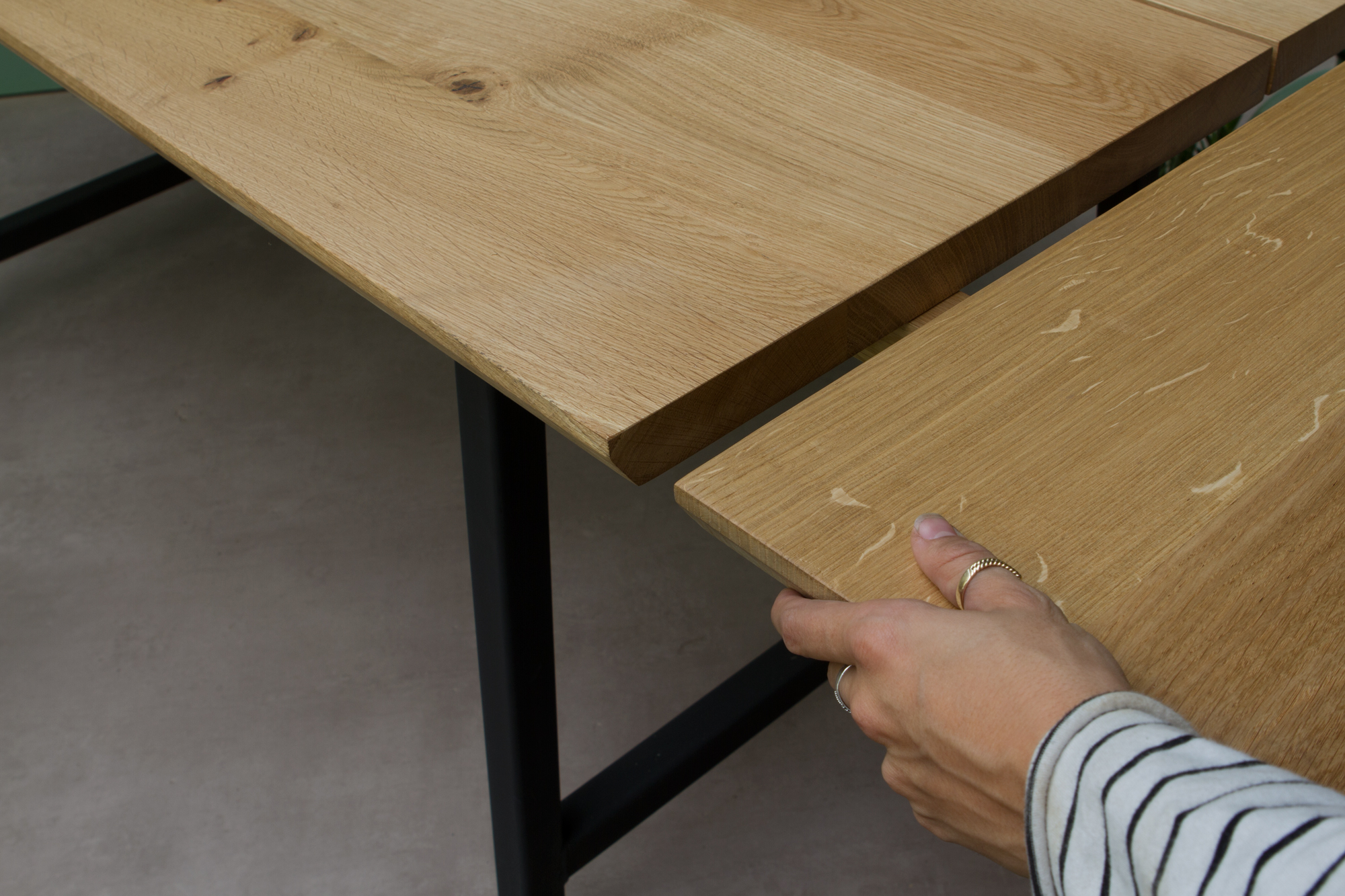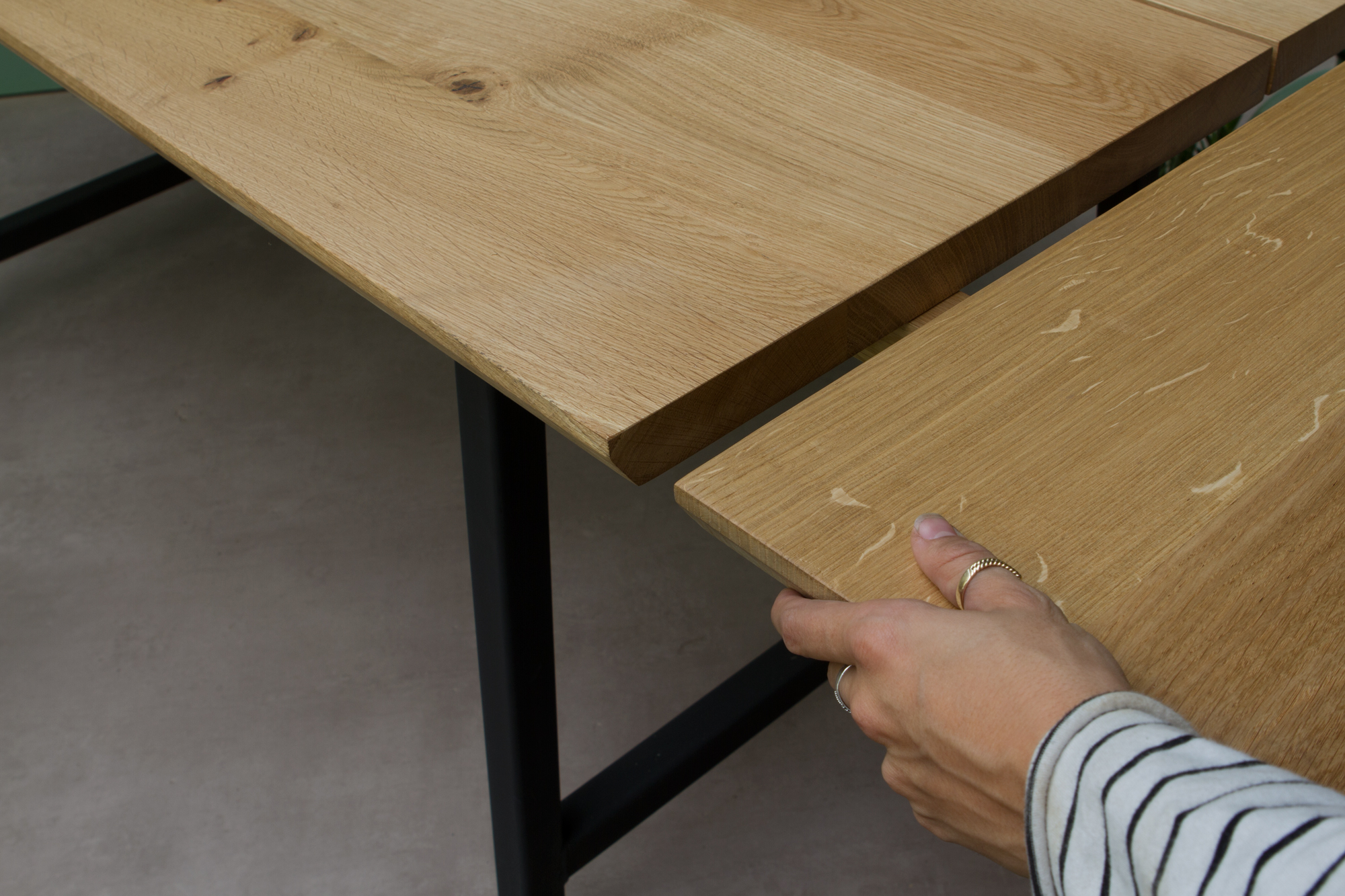 'A Frame' Dining Table [Extendable]
FREE DELIVERY
A Frame Dining Table
A simple, matt black A frame base set under a solid oak top, in two panels, with a shadow gap and chamfered edge detailing.
This extending table has panels that can be added to each end, so you can have even more friends over! You can also purchase just the table, without the extensions.
Handmade in Bristol by the KONK! craftsmen. Solid sustainably sourced oak. Industrial mild steel. Stainless steel bolts and fixings.
Dimensions: L:1800mm / L:2600 (with extensions) x W:900mm x H:750mm (custom sized)
We've given a few suggestions but remember this product can be made to any size, and with any of our finish options. Just send us a message with your requirements for a free quote!
Note: This product is made to order. For our current lead time please check the website here.
Standard Sizes (contact us for custom sizes):